Lectura din dimineata de weekend
Astazi, la final de weekend si de vara, cateva paragrafe in registru melancolic si nostalgic, din Kinfolk volume 10: potrivite cu lumina mai blanda, cu dupa-amiezele languroase si cu zgomote in surdina, cu timpul pretios al vacantei care se scurge lent, cu racoarea abia simtita seara, cu bossa novele exotice si cu ritm fluid fredonate de Ive Mendes…
"With humans it is like this: our histories recorded in wrinkles and joints and muscles and marrows. With trees, there's also an inscribed physical history in bark and grain and burls and knots that differs from tree to tree. When it comes to trees, this chronicling of time is mostly bound up in what biologists call secondary growth.
Secondary growth describes the growth in the girth or diameter of a tree, as distinguished from its height, which is known as primary growth. The rings that mark a tree's age are formed by the tree's relationship with each different season. In springs and summers, the wood grows faster and is softer; in winters, it grows slower and is denser. The tree marks the year with stripes of light and dark. They record it all: the rings tell of long summers and wet winters, of early springs and cold summers. […] The seasons repeat, the climate change, the trees take note.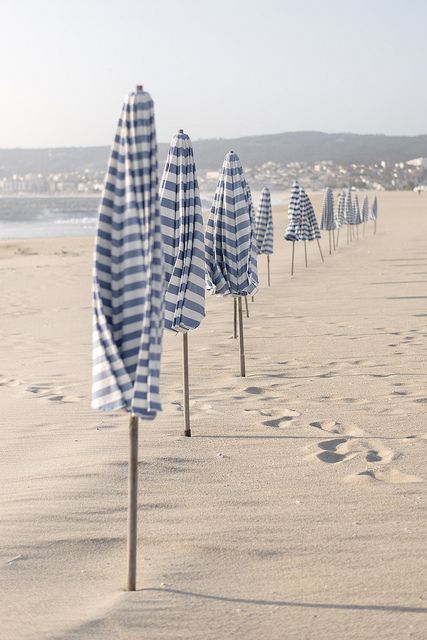 We think too much about age in terms of primary growth: a linear trajectory from birth to death, graduation to retirement. We think of it in terms of increasing figures: height, weight, bank account, pension, age. Secondary growth is more subtle and impossible to measure. It's a swelling of thoughts, a slowing of limbs. And it's not only sentimental and internal. In a way, our bodies themselves measure and archive the seasons of our lives: toboggan accidents, burns from a hot stove, summer baseball bruises, each injury addind to awareness. We grow more and more alive – not less and less. And there's an impulse to collect and documetn and record it all. We are nostalgic creatures. But we can relax. Built into the natural world is a system that, in a way, records time and growth better than our cameras and notebooks."
Va las sa cititi recomandarile saptamanii, nu uitati ca astazi mai puteti participa la concursul organizat impreuna cu Books Express, premiul este un luxos album despre esarfele Hermes!
Inside Hermès: luxury's secret empire – "Axel Dumas, sixth-generation scion of the Hermès luxury goods dynasty and since February its CEO, has a secret. Sitting in his tenth-floor office with a glittering view of Montmartre, Dumas is four days away from replacing Christophe Lemaire, the highly regarded designer of Hermès' important ready-to-wear women's fashion line." In Forbes.
One problem with plus-size fashion: customers aren't buying it –  "If plus-size fashion is a $17.5 billion industry, why are plus-size consumers still marginalized? The fashion industry takes a lot of blame, and to some extent the blame is fairly placed, but not entirely." In Time.com
Yoga poseurs: athletic gear soars, outpacing sport itself – "The rate of growth in the U.S. retail athletic apparel market is surging, even as Americans' rate of participating in most sports is in decline. The result is a phenomenon the apparel industry calls 'athleisure'—a bright spot in a sluggish business thanks to Americans who are increasingly donning sneakers in the boardroom and yoga pants at brunch." In Wall Street Journal.
The a/w 2014 campaign faces – "For some, the change of a season is indicated by the turn of the leaves. For others, it is the release of the biannual fashion campaigns, where the crème of the season's catwalks take on fashion's most prestigious brands. Here are the muses for next season's ad campaigns." In Another mag.
Acne's Jonny Johansson on globalization of style and innovations vs appearance – "For Johansson, cool anonymity is a virtue, and over time it's that very quality that has become Acne denim's signature. Johansson called in from his vacation in the Stockholm archipelago to talk about the company's origins, the competition, and where Acne is headed." In Style.com
The Investment dresser: the safari jacket – "Every wardrobe should have a safari jacket (Yves was right). They're one of those dateless pieces that work with everything from frayed denim cut-offs to sparkly dresses." In The Telegraph.
How Oliver Rousteing is revitalising the House of Balmain – "There is a certain nostalgia for fashions past to Rousteing's work – not Proustian, but a retro eagerness to re-explore the styles that informed his relatively-recent childhood. He dedicated his spring/summer 2013 collection to Sade and Gianni Versace." In The Independent.
Mining Instangram for models – "Fashion hopefuls used to cross their fingers that they would be spotted and signed while living their everyday lives. Now, all it takes is posting the perfect selfie." In The Daily Beast
Sign of the times – "Why write about Hedi Slimane now? He has been impressive, even prescient. His Saint Laurent collections perfectly capture the mood and values of the present. The need for simple messages. The triumph of branding. The shortening of horizons due to economic factors. The lack of prejudice toward old ideas, especially among young consumers." In T Magazine